My greasy hair and sore, itchy scalp are now things of the past. Scroll down to read about the best natural shampoo and conditioner in Wales. (In my humble opinion and I've been using it for nearly two years now!) And guess what? It's super affordable!
I was often scratching my scalp in a monkey-esque manner and I seemed to be in an endless battle with greasy hair. Something needed to change. In August 2019 I started using shampoo and conditioner bars from the brand Folksoap.
After more than seven months of using those bars, I can confidently tell you that it did my hair a lot of good!
Why did I change my hair washing routine?
The introduction of this post has given it away a bit, but in the summer of last year, the health of my hair and scalp was at an absolute low. The hair close to my scalp was greasy nearly every day (despite washing) and my hair ends were extremely dry. On top of that my scalp was very itchy and sensitive. With my work in the cafe, it is required to wear my hair in an updo. My scalp would always feel sore at the end of the day.
All of this shouldn't have been a surprise to me. For quite a while I had been using any brand of shampoo and conditioner I could get my hands on. This resulted in me even using the Aldi shampoo and conditioner right before I switched to more natural products. Not good folks… not good!
What did I switch to and why?
There are a lot of products out there. Google, Amazon, and Etsy, I searched everywhere. There were three-pointers that guided me in my search. I knew I wanted the products to be as natural as possible. They had to be fairly priced and I preferred them to be from a seller in Great Britain, or even better from Wales.
As you could read in this post, I believe with a lot of products that the more natural they are the better. When picking out a more natural alternative, I don't want them to break the bank. As a newly married couple saving up for a mortgage, I just can't justify expensive products.
Really… if you can get good products for a cheaper price, why would you? And last but not least, I knew I wanted to support a 'local' and smaller business.
After researching for a while, I ended up preferring the idea of a bar rather than a liquid. It intrigued me, it felt like it would last me longer (because hello, how often do you spill your shampoo and conditioner by accident? I know I used to a lot!) and it felt like it could be more natural.
The brand and products I went for
The moment you've been waiting for, I am finally sharing with you what that o so mysterious and best natural shampoo (and conditioner) brand in Wales is! Etsy is one of my favourite places to shop and I found a great webshop there called Folksoap. It is a little business from Swansea, Wales owned by Pauline. She creates lovely artisan soaps.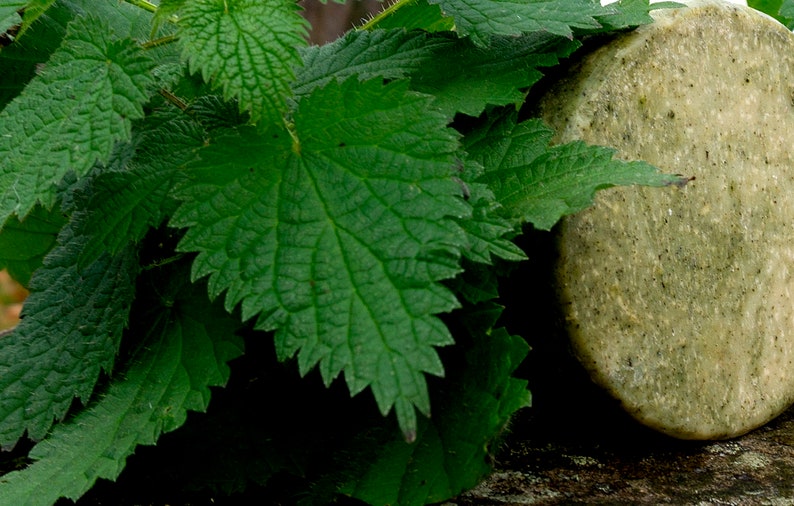 Their shampoo bar with nettle, oats, flax, peppermint and tea Tree Oil caught my eye since the ingredients seemed to match my hair type (which is normal and fine hair). The Hello Glow book from Stephanie Gerber is one of my favourite books of all time and in the Hair chapter she discusses which ingredients suit your type of hair.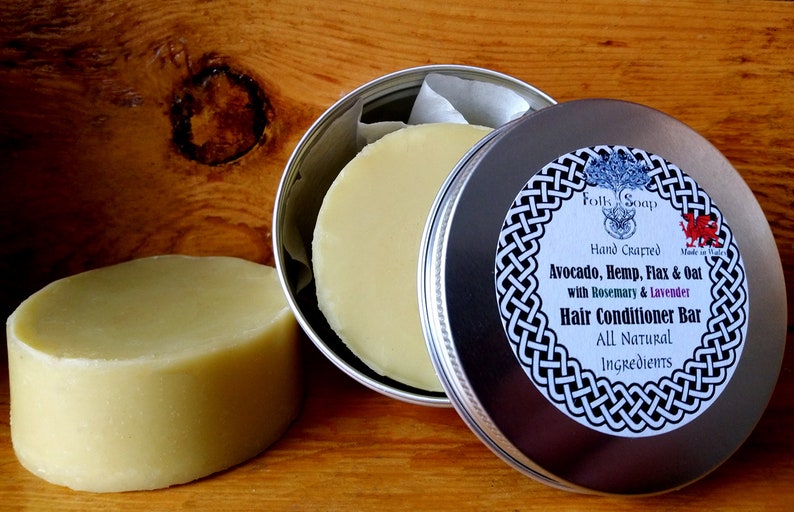 I chose the conditioner bar with avocado, hemp, flax and oats (and rosemary and lavender!) to complement the shampoo bar.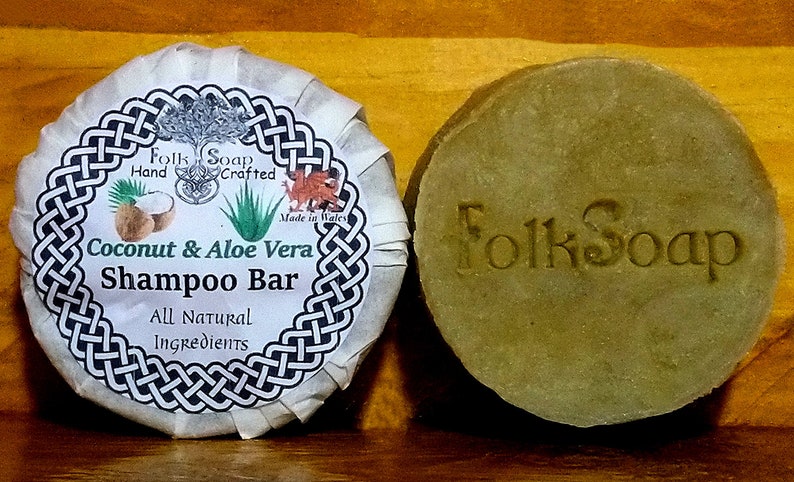 I have to admit that I've also used the coconut milk, aloe vera and vanilla shampoo bar for the last three months to switch things up a bit (this shampoo bar has given both me and Nathan the same results as with the nettle shampoo bar!).
What is the result?
Folksoap's bars are absolutely amazing. I've been recommending them here and there to friends and family. They smell wonderful and the shampoo lathers really well. In the past seven months we've gone through three shampoo bars and we are still using the first conditioner bar.
The conditioner bar lasts this long since you don't need much of it to condition your hair ends! Yes, I am saying we since Nathan has even started using them. O and guess what… you can even use the conditioner bar to shave your legs and armpits!
My hair has definitely improved. I wash my hair less since it definitely isn't going greasy as fast as it used to. I'd say I have gone from washing my hair nearly every day to two or three times a week. I hope by improving a couple of other things in my hair care routine and by just by giving my hair time it will become even less.
My hair ends are much more hydrated and don't develop split ends as fast. Bye-bye hay-like strands! Last but not least, my scalp generally doesn't itch anymore and will only feel a bit sore if I've worn a ponytail or knot too tight.
There you have it, my absolute favourite natural shampoo and conditioner brand. I'm very curious.. what type of hair products you use to wash your hair? Are you planning to go for a more natural alternative or are you already chuffed with what you use now?
Much love,
Jenna

Useful links:
Want to read some information about why natural shampoos and conditioners are important? Read more about it in this very detailed article here.
Are you considering using a shampoo or conditioner bar? This article tells all about the pro's and con's of using them!
Disclaimer: This is not an ad! I am in no way being paid by Folksoap. I just love these products and I hope sharing them might benefit you in your hair journey!